Based in Traditions, Winter Haven, Florida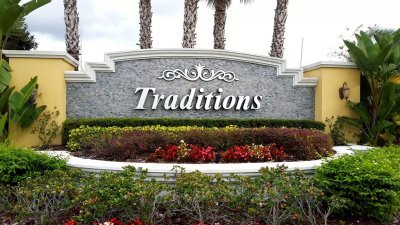 You Can Live a Long and Vibrant life!
We can help to show you how!
Just what IS Longevity?
Life expectancy of an American born today averages 78.2 years; and many of those last years are spent in hospital, on drugs and often in a mentally impaired state. But this year, over 70,000 Americans, many of them living in our only
'Blue Zone'
, have reached their 100th birthday. Not ONLY reach 100, but are Thriving on their 100th birthday and looking forward to many ACTIVE, Healthy years ahead! What are they doing that the average American isn't (or won't?)?
Well for one thing they do NOT eat the Standard American Deadly Diet and limit consumption of meat, fish, dairy and eggs. Many omit all four from their diet but have plenty of stamina, energy, mental acuity and zest for LIFE.
I know WE are looking forward to a long Healthy ACTIVE life well beyond 100. Target: 130! Think I'm crazy? Well at 74+ we are in a pretty good position to make or exceed those goals. After all, we are only 'middle age' from this perspective!
What do WE do differently than most Americans? We haven't eaten ANY meat, fish, diary, eggs or GMO contaminated 'food' in over 12 years and we are healthier NOW than when we were in our 30's; go figure. Nancy and I are ACTIVE in our promoting of a
Plant Based Lifestyle
; just ask us! We love to
hike and travel
. Call us, visit one of our many web sites and Live LONG and Prosper!
Our First Longevity Zone Project is in Winter Haven Florida
The 'Blue Zones' that currently exist were not built on purpose; they just happened by the accident of cultural amd lifestyle. No one purposefully set out to develop this area of health, wellness and longevity. While this is a wonderful fact that we CAN live long, healthy lives, we need to examine and create a model that can be repeated in other areas of Our Country. There are even improvements that we can make in the structure, direction and diet that may exceed the existing 'Blue Zone' longevity profile. After all, even the 'Blue Zones' are not created equal and many vary in lifestyle, dietary and philosophical outlook.
What WE would like to do is to create a model that can be easily duplicated anywhere in the USA (and elsewhere) that will "
Restoring America's Health
"! We now have three books in our series. We have relocated to Winter Haven Florida, a somewhat rural community in the Central Florida orange groves. We found it difficult to get people focused on improving their health in the hustle/bustle of Orlando.
We will be developing this site as we get better organized and begin our promotional activities. Our first community,
Traditions
, is just South of Highway 27 in Winter Haven. If you currently live there, we hope to meet you in the near future!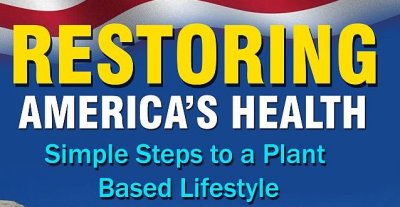 Visit our Other Polymath Group Sites:
It costs a lot of time and money to maintain our free counseling services and our many other sites. We live only on our slim retirement so we could use some help. I have set up PayPal bottons to make it easy. So, if you can find it in your hearts and pockets to provide us some help, we would REALLY appreciate the donation. We just can't afford to continue without some help!
Read Our Latest Books ~ Available on Amazon
Click on the One You Want